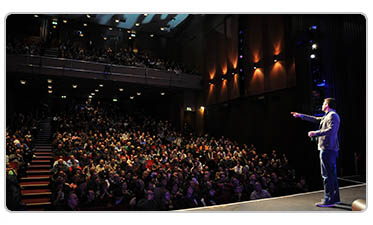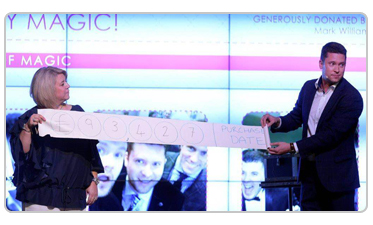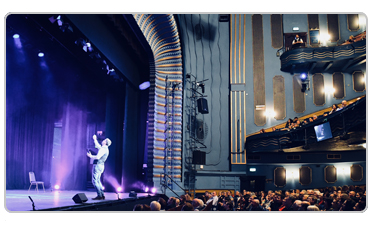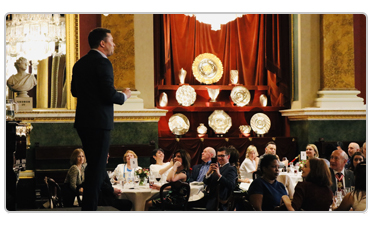 Stage Magician
At the present time 50% of all Mark's bookings are on stage, presenting, hosting, comedy clubs or being a link man.
The biggest crowd Mark has entertained is 2000 people in a theatre and 1200 people at a corporate dinner.
The main performance Mark is booked for is a comedy magic show that can last anywhere from 10 to 45 minutes. During this show around 10 audience members are bought up on stage and are part of the show. If you have any audience member from the company CEO to the account manager to the birthday boy or girl let Mark know if you want to involve a certain person.
Over the 20 years Mark has performed Magic he has now entertained over 600 different corporate companies and the feedback has been fantastic. If you wanted to plan a magic evening of different acts then please check out the 'Teams of Magicians' page.
Don't hesitate to get in touch to discuss if Mark's act would fit into your planned event. There are only 3 or 4 requirements that are needed, so make sure you get in touch.